We combine deep financial markets expertise with cutting edge data analytics technologies to deliver client value.
Our team has senior level financial markets experience across both Investment Banking and Asset Management and we combine this real world expertise with our modern data analytic tools.
We've undertaken projects dominated by the changes in financial markets such as EMIR, BIS, CRS and EPE but we have also introduced corporate efficiency practices to financial services as the focus has moved to operations; data lineage; invoice validation and asset management.
Featured financial services case studies:
Pragmatic application of data analytics technologies to deliver solutions to our clients.  Modern data tools allow us to express our business logic without having to code and do not need a data warehouse or clean data.
Featured data analytics case studies:
Use of visualisation technologies to aid data storytelling; allowing senior management stakeholders to identify value opportunities.   An evolution away from excel-powerpoint based reporting to attractive dynamic dashboards.
Featured data visualisation case studies:
Who we work with...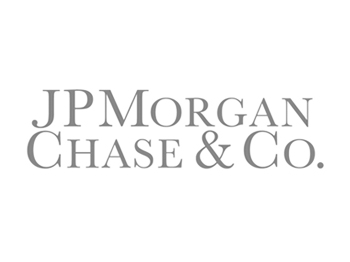 Our work has spanned highly quantitative models on CPU farms to the use of modern data tools to organise and implement the scores or hundreds of rules and calculation steps that make up business processes.
Data Quality and Processes
Calculation engines often get the focus (and the lion's share of the budget) but the data coming in needs just as much attention.
Data is often transformed as it moves between systems, prefixes and suffixes may be added (or removed); aggregations lose data granularity or conversely version numbers or additional timestamps increase the number of data rows.
This means that a single data source, after flowing through the systems of two business units (eg finance and operations) can be incomparable at the end.
So reconciliations, root cause analysis of errors, system migrations; data lineage and accurate reporting fall over and data duplicates and holes abound.
CPRA has ample experience of using modern data tools to solve these issues.
There is no getting away from reconciliations: they happen whenever two related data sets are joined.  But keeping up with the layers of business rules, exceptions, input variations and formats makes this hard.
CPRA's modern data analytic tools allow us to unravel the logic and rebase data at the most granular level, whether in numerical or text form.
So much time is spent creating slightly different flavours of the same data for different consumers.  Even worse is if the end output is in pdf or powerpoint.  The report generation often requires manual intervention, or excel as a bridge between systems or as the method of consolidation.
It does not have to be this way: our tools can sit and connect to a myriad of existing systems, consolidate the data, perform the calculations and mould it into the different output formats.
All scheduled, whether on premises or in the cloud.